Join us as a volunteer for this year's CIBC Run for the Cure
1 min. read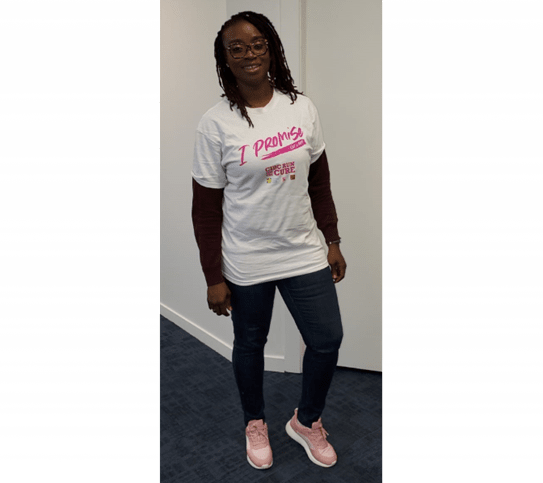 Each year, the Canadian Cancer Society CIBC Run for the Cure brings together an incredible collective of volunteers who are passionate and dedicated to making a real difference in our communities. It's thanks to our volunteers that we're truly able to be a force-for-life in the face of breast cancer.
One volunteer who helped make our reimagined Run a success in 2020 is Matilda Williams-Obiajunwa. Matilda's cancer journey began when her son was diagnosed with kidney cancer at just 23 months old. After his treatment and subsequent remission, Matilda felt inspired to connect with people with cancer and their caregivers, in a bid to help reduce the pain that can come with managing a cancer diagnosis.
Matilda began volunteering for the CIBC Run for the Cure in February 2020. As a Communications Lead, Matilda's contributions came at a pivotal time—she helped her local volunteer committee in Surrey, BC prepare for its first-ever virtual Run.
"The virtual event reinforced my belief that like minds can do great things against all odds," says Matilda. "I interacted with great minds whose ideas and worldviews have made a huge positive impact on me."
This year, the CIBC Run for the Cure is happening virtually on October 3, 2021. Interested in becoming a volunteer? Apply for a position with a committee today by
clicking here
.