New budget will help more Canadians with cancer access the support they need
2 min. read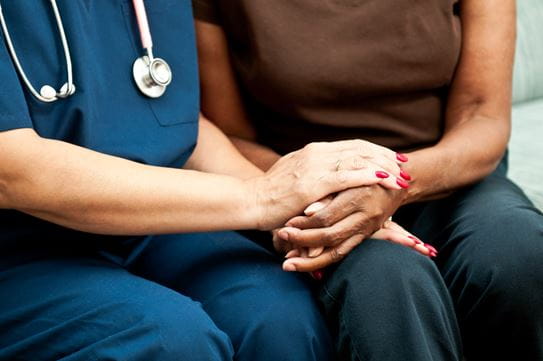 On Monday, April 19 the federal government released their 2021 Budget. It included several significant investments relevant to Canadian Cancer Society (CCS) and the cancer community, including:
An extension of the EI sickness benefit from 15 to 26 weeks. The extension, which will take effect in 2022, will provide approximately 169,000 Canadians every year with additional time and flexibility to recover and return to work.
Gains in tobacco control. The budget included two major wins for tobacco control: a tobacco tax increase of $4.00 per carton of 200 cigarettes, effective April 20, 2021, and a new tax on vaping products, effective in 2022. These measures will reduce both youth smoking and youth vaping.
Much needed investments in palliative care. Budget 2021 included a $29.8 million investment over six years to advance the government's palliative care strategy with the goal of improving access to quality palliative care.
These achievements were the result of years of advocacy work and couldn't have been done without the support of people like you. Good advocacy takes time and small advancements lead to big wins like these. And they are only possible because of your steadfast support.
There were a number of other important investments for the cancer community including research investments, improved data collection and long-term care supports. You can read the full 2021 Budget here.
To learn more about CCS's response to Budget 2021, click here.
Our current focus on vaccine prioritization
The COVID-19 vaccine is a critical part of ending the pandemic and helping people with cancer. The fewer COVID-19 cases we have, the more likely it is that cancer care will not be impacted and those with cancer will have a better chance of surviving. The vaccine must be available and accessible now to those who are most vulnerable, including those who are facing cancer and those who care for people with cancer. They cannot afford to wait.
That's why we are calling on governments to empower healthcare providers to determine the best timing of the second dose for their patients based on their unique circumstances and to prioritize people with cancer to receive the second dose of the COVID-19 vaccine before the general population.
Read our full statement on vaccine prioritization for people with cancer here.
If, like many, you are also concerned about vaccine rollout in your province, you can add your voice to our efforts in bringing about change. We have created a toolkit for self-advocacy and encourage you to lend your support and share your concerns to those who can affect change.
Be a voice for change
Are you interested in being involved in future advocacy activities? Please sign up for CCS Voices for Change, a group we've created for you to learn more about our advocacy efforts and ways you can get involved.