What if a toxic mushroom could be used to treat cancer? That's what one CCS-funded researcher wondered – and the answer is promising.
1 min. read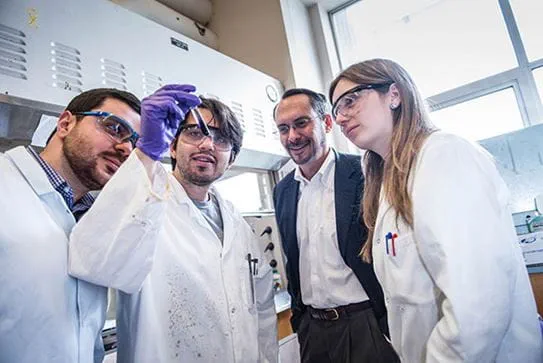 If you are foraging for dinner in the woods, you'd be wise to steer clear of the death cap mushroom. While the small, white fungi may look harmless, eating it – as its name suggests – could be fatal.
Yet, as it turns out, the very toxin (amanitin) that makes these mushrooms deadly can also be used to kill cancer cells. And, thanks to your support, a group of CCS-researchers have become the first in the world to harness this toxin as a potential cancer-killing drug.
Led by Dr David Perrin, the research team was able to synthesize the amanitin in the lab. The team is now building on this discovery to create refined versions of amanitin that can be tailored to specifically target cancer cells without any harmful side effects.
This breakthrough paves the way for large-scale manufacturing and testing. And Dr Perrin hopes that within the next few years there will be more progress in turning amanitin into a new cancer drug.
"There's a lot of hope on the horizon, especially for some of these new therapies" says Dr Perrin. "A very big thank you to Canadian Cancer Society donors like you who made our research possible."