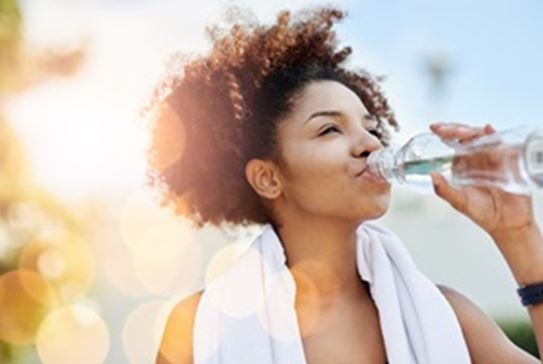 As you ring in the new year, setting monthly goals can make your health journey fun and rewarding. For next month, why not challenge yourself to give up alcohol to improve your health and reduce your cancer risk? The less you drink, the more you reduce your risk.
It's sobering news that any type or amount of alcohol increases your risk of cancer. Did you know that Canadians could prevent about 44,300 cancer cases by 2042 by limiting their alcohol intake to less than two drinks a day for men and less than one drink a day for women?
You can take action towards reducing your cancer risk by swapping out alcohol for healthy alternatives such as water or fresh fruit juice. Why not make some refreshing juice spritzers to drink? Making the spritzers is easy – add fresh or frozen muddled fruit and herbs to sparkling water or club soda and serve in a glass with ice. The flavour combinations are endless!
While you're going dry, why not do it for a good cause? Participate in our annual Dry Feb fundraiser to raise much-needed funds for CCS. Register or learn more at dryfeb.ca.