Kevin Trotman is getting the word out about the risk of prostate cancer – and your support is helping him reach more people.
1 min. read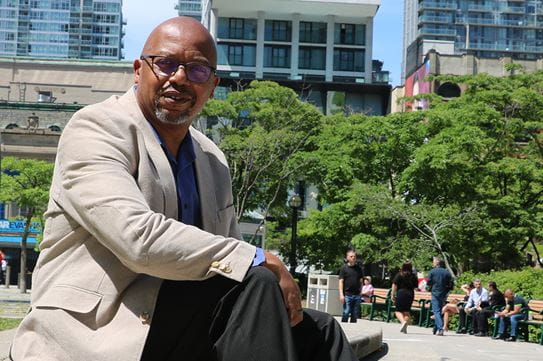 Kevin Trotman was riding a wave of happiness. He had just spent a beautiful holiday season with his family and kicked off the new year with a vacation with his wife.
But, a few short weeks later, his world turned upside when he received a prostate cancer diagnosis.
Even though there was a history of prostate cancer in his family, Kevin found himself at a loss for the information he required.
"One of the first things I did was visit the Canadian Cancer Society's website," he says. "I was surprised to learn that Black men of African or Caribbean ancestry, like me, have almost double the risk of developing prostate cancer."
That was when Kevin reached out through CCS support groups to connect with other men who were also living with prostate cancer.
"It helped me on my journey to share with others who understood what I was going through," says Kevin. "Being able to talk openly about prostate cancer helped me cope during a very difficult time."
Now a prostate cancer survivor, Kevin shares his knowledge and spreads awareness as the Chair of CCS's Prostate Cancer Advisory Council.
The advisory council was developed to improve Black community members' awareness of their cancer risk, as well as promote prostate cancer testing through the development of health information and awareness campaigns.
"As a Black man from the Caribbean, I believe it's vitally important that prostate cancer awareness is brought to my community," says Kevin. "I see it as an act of love to share information that can help save lives."