When Reg Berringer had to travel 100 miles from home for treatment, he stayed in a CCS lodge you made possible with your generous support.
1 min. read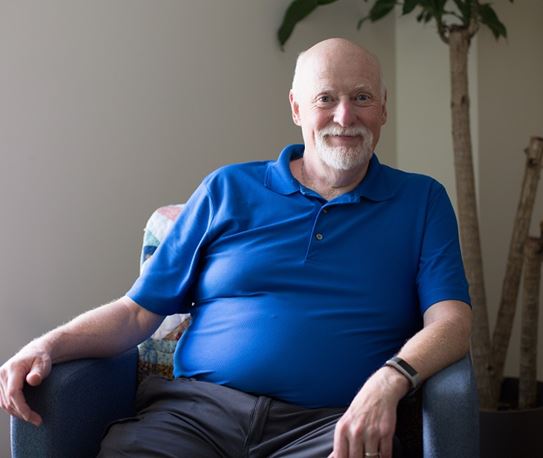 Dealing with a prostate cancer diagnosis and then surgery was emotionally and physically challenging for Reg Berringer.
But, when he learned he'd also need six weeks of radiation, he was faced with a different kind of challenge. He lived 160 kilometres away from the hospital and had no idea how he'd get to and from his treatments.
That was when Reg learned he could stay at a CCS lodge. These lodges, which you help fund with your generous donations, are warm, caring, environments for people with cancer who have to travel far from home for their treatment.
"It was unbelievable that something so all-encompassing was there," says Reg. "Staying at the lodge was like coming home to a family."
At the lodge, Reg quickly formed a bond with other residents. They all relied on one another for support and spent time talking about what they were each going through.
By living together, eating together, talking together, and getting treatment together, Reg found the family he needed far from home.
These days Reg calls himself a "cancer thriver" and credits his positive attitude and healthy lifestyle as big parts of his recovery. And although he's long since left the lodge, his stay there remains a powerful and positive memory.
"I can't express how grateful I am for the lodge," says Reg. "It makes me so appreciative of people like you who support it."