CCS lodges provide a safe, restful place to stay and focus on healing for people like Sharon
1 min. read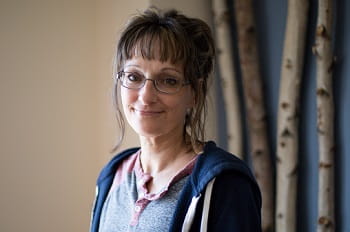 When Sharon Morand found out she'd have to leave home for two months to receive breast cancer treatment, she felt especially scared and anxious about being away from her loved ones during such a difficult time.
But thanks to your support, Sharon found life-changing strength and courage at a home away from home: a CCS lodge.
For people like Sharon who need to travel outside of their communities for lifesaving cancer treatments, CCS lodges provide a safe, restful place to stay and focus on healing. They offer not only accommodation and meals, but also supportive programs and services like exercise, meditation and music.
"From the moment I arrived at the lodge, I felt the warmth and compassion of the staff and other residents," says Sharon. "I formed treasured friendships with people who knew exactly how I was feeling and offered comfort and understanding. The lodge has been a good foundation for me to heal while going through treatments. I'm so grateful."
Because of your generous support, Sharon didn't have to face cancer alone.