It is thanks to you, our dedicated donors, that the Canadian Cancer Society is able to accomplish so much.
1 min. read
We are so grateful for your support – and your generosity. Last year, thanks to you, we: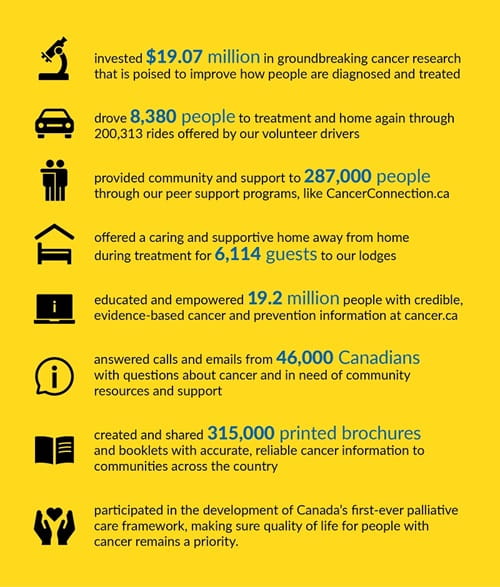 None of this would have been possible without you. Thank you for all you do for people with cancer and their families.