Daffodil Place is a lifeline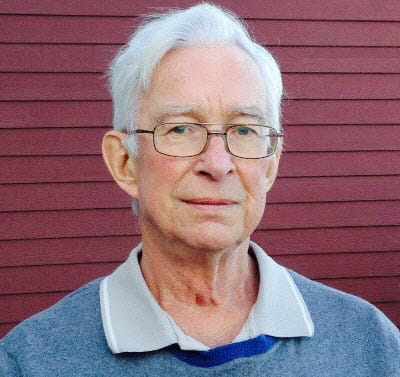 Shock. Sadness. Then determination. That's how David Rex reacted to his cancer diagnosis.
For years he had gone to his family doctor for a routine prostate exam. David always received a clean bill of health, so he was never overly concerned with receiving the results. But then one day he heard the words everyone dreads – you have cancer.
When I was diagnosed with cancer, I was immediately overwhelmed with questions. I am from Stephenville, so I didn't know where I would stay in St. John's or what kind of financial strain it would cause. I didn't know how I would get to my treatments or if I would have to go through this alone. I was worried.
A nurse recommended that he stay at Daffodil Place because it would help alleviate his financial stress and also provide a supportive environment. He booked accommodations right away. He stayed a Daffodil Place for a total of eight weeks while he battled his cancer diagnosis.
David was not only faced with the challenges of leaving the comfort of his hometown, but he also had to leave his friends and family.
I was staying in St. John's all by my lonesome because my wife was too sick to travel with me. Daffodil Place was my lifeline. I wasn't calling home upset about anything or worried. Everything there was well looked after," he says. "If there was ever a home away from home, this is it. When I would arrive back at Daffodil Place after my radiation treatments I would put on my slippers because I felt like I was home. It's the same as when I was working. I'd get off work and come home and put on my slippers.
Daffodil Place completely changed David's cancer journey and made all the difference in his recovery. He says, "When I would wake up in the morning and say to myself, 'I can't believe I have cancer,' I could actually put a smile on my face because I knew how lucky I was to be staying at Daffodil Place."