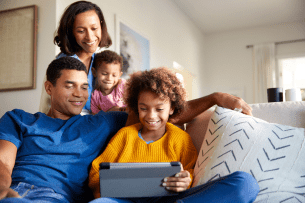 With nearly 1 in 2 Canadians expected to be diagnosed with cancer in their lifetime, it is more important than ever for people to rally together and provide support to those in need. To continue to raise funds for vital support services during the COVID-19 pandemic, CCS is adapting many of its in-person events into virtual fundraising experiences.
During April, we successfully hosted our first virtual fundraising event through Facebook and Instagram live with our partner Choir!Choir!Choir! Bringing together online participants through a virtual sing-a-thon, the event raised an incredible $75,000+ in support of our Daffodil Campaign and reached global audiences with attendees tuning in from Canada, Sweden, Germany and the United States.
Due to its successful uptake, we are re-imagining our next campaign, Relay For Life, as an engaging virtual event too.
On Saturday, June 13, all Canadians are invited to experience Relay At Home – a fun and interactive way for participants to join Relay from the comfort of their home. Featuring all the hallmark components of our in-person events, Relay At Home will offer participants of all ages the opportunity to celebrate survivors, remember those we've lost, participate in engaging activities and connect with others experiencing the same event in communities across the country through social media. Relay At Home will raise funds for our vital support system and make a meaningful difference for people affected by cancer.
Plaid for Dad, a signature campaign to fund groundbreaking prostate cancer research, is also transforming the way it connects with communities. Typically, workplaces across the country host in-office fundraisers, concluding the campaign by wearing plaid the Friday before Father's Day. Recognizing that many Canadians are not currently in traditional workplaces, participants are being offered ideas to fundraise virtually, ensuring the campaign continues to create a meaningful way to come together with colleagues and connect over an important cause. In keeping with tradition and to help raise awareness, workplaces will post photos of themselves in plaid on social media using the hashtag #PlaidforDad on Friday, June 19.
With more time at home, Canadians are experimenting in the kitchen and many are baking bread. If you're looking for some tips on how to perfect your pita breads, or make a flawless focaccia, we've got a great event planned for July! In support of CCS, our longtime partner, KitchenAid, is hosting "Rise for the Cure," an online event where Canadian Chefs and Culinary Influencers will spend a day baking with you, giving you tips and tricks for the different types of bread along the way.
Interested in attending an interactive fundraising event? Here's how you can join in:
Register for Relay At Home at relayforlife.ca and then on June 13 at 7 p.m. EST, tune in to experience the event in English or French.
Looking for a fun way to connect with your colleagues over an important cause? Register your workplace for Plaid for Dad at PlaidforDad.ca.
Rise for the Cure will take place during the last week of July, (date and time to be confirmed). To join KitchenAid, our professional Chefs, and support CCS, please visit cancer.ca to make a donation and receive your event link with details on how to tune into the Rise for the Cure Event. Happy baking!