Every year on December 5 – International Volunteer Day – the Canadian Cancer Society celebrates the impact and dedication of our volunteers from coast-to-coast.
3 min. read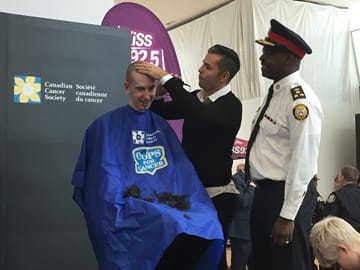 Every year on December 5 – International Volunteer Day – the Canadian Cancer Society (CCS) celebrates the impact and dedication of our volunteers from coast-to-coast.

"CCS brings together a powerful group of Canadians who are all united in making a difference for people facing cancer," says Mia Gardiner, director, volunteer experience at CCS. "Volunteers make it possible for us to help people in so many ways – we are deeply appreciative of what you do for the cancer cause."

It's thanks to our volunteers that CCS is able to support all Canadians with all cancers in all communities across the country.

Fundraising to support Canadians living with cancer

For Andrew Stewart, his inspiration to become a CCS volunteer in 2016 came from his mother and uncle, who both were diagnosed with cancer some years before. Andrew, who lives in Toronto, decided to participate in Cops for Cancer when he was working for the Toronto Police Force.

Within two months, Andrew had raised an impressive $3,000. But he didn't stop there. Committed to showing his support for the cancer cause, Andrew has now raised a total of $50,000 for CCS since 2016.

"I am dedicated to helping the greater good," says Andrew. "Through fundraising, I hope that I can support Canadians living with cancer and their families when they need help most."

Andrew continues to fundraise for CCS through Cops for Cancer, and even participated in a head shave in 2017 to raise funds. Currently, Andrew works for Rogers Communications in Toronto, ON and uses his connections to seek donations from sports teams.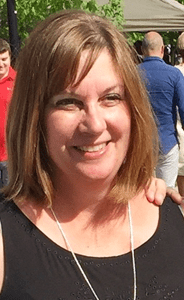 Determined to Make a Difference @(Model.HeadingTag)>
Like Andrew, Sheryl Bates became a CCS volunteer after her mother was diagnosed with breast cancer. She began volunteering in 2002 and saw just how valuable her work could be while hearing a researcher speak about developing a cancer treatment with CCS funding.
"It was the drug my mother was on, and the one that gave her a few more years," says Sheryl. "I knew then that I had come to the right place."
Over the last 18 years, Sheryl has taken on so many roles with CCS that she's lost count: she has helped with planning for Relay For Life and the Daffodil campaign, through public outreach, presentations and more. Her favourite moments have been watching the opening ceremonies of Relay For Life with survivors and fellow volunteers she meets along the way.
"I am but one voice amongst tens of thousands of volunteers across Canada, and I wouldn't be where I am today without those who began before me," says Sheryl. "They represent community connections, life-long friendships and a never-ending commitment to the eradication of cancer and the enhancement of the quality of life of those living with cancer."
Together, CCS and its volunteers are a force-for-life in the face of cancer—make a difference and get involved by visiting
cancer.ca/volunteer
.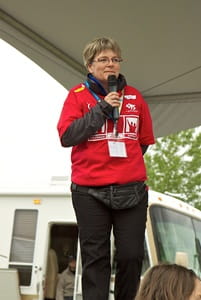 Giving back through Relay For Life @(Model.HeadingTag)>
Lucie Cote found her start with CCS as a volunteer for Relay For Life. And for more than 10 years now, Lucie has continued to give back through Relay and leads the organizing committee in Portneuf, Quebec.
For many people like her, Relay is so much more than a fundraising event – it's a chance to send a powerful message of solidarity to your community. It's an opportunity to prove that together, we are bigger than cancer.
"To me, Relay is the most unifying event – it allows me to feel close to my community and to provide a deep sense of support to those with cancer and their loved ones," shares Lucie.
Every year, we see how impactful our Relay events are, and it's thanks to the passion and actions of people like Lucie, who help us change lives for years to come.
"I sincerely believe that one day, we will no longer have to fear cancer," says Lucie.