When Barb Barron was diagnosed with breast cancer, she turned to the Canadian Cancer Society for help.
1 min. read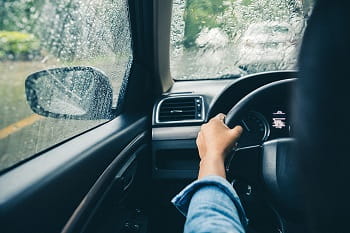 After Barb Barron was diagnosed with breast cancer, she immediately began aggressive treatment, which included a partial mastectomy followed by radiation and chemotherapy.
"Everyone's scared after a cancer diagnosis," says Barb. But she soon found a source of stress she hadn't anticipated. Finding rides to her treatment appointments became difficult, and she felt overwhelmed with the emotional, financial and practical challenges of her diagnosis.
That's when she turned to CCS for help.
Barb registered for the transportation service you help fund, which helps people with cancer get to their lifesaving treatments.
"The transportation service is a wonderful support system," she says. "It made getting to treatment one less thing I had to worry about. Without that, I'm not sure what I would have done. I have nothing but praise for the donors who make this incredible service possible."
Last year alone, your generous support provided access to safe and reliable transportation to nearly 11,000 people like Barb, offering over 206,000 rides to treatment.