Robin McGee explains why she decided to arrange a gift in bequest to the Canadian Cancer Society.
2 min. read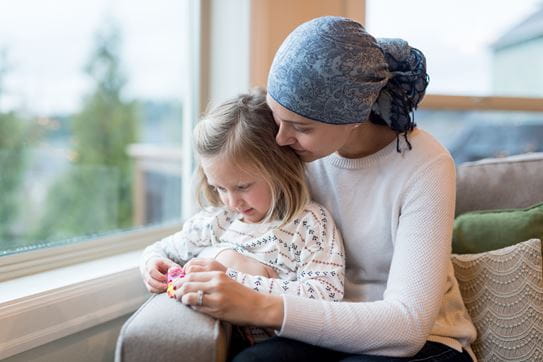 Planned giving is a meaningful way to acknowledge a charitable cause that is important to you, while also leaving a lasting impact on future generations. By making a gift in your will, you can receive future tax savings and feel good by providing crucial financial support that will advance charitable work long into the future.  
For Robin McGee, being a planned giving donor to the Canadian Cancer Society (CCS) means she can continue to support lifesaving research beyond her own life. "I am so grateful CCS funds groundbreaking research and knowing that I can support these initiatives is an indescribable feeling."  Thanks to planned gifts like Robin's, CCS is able to fund the brightest minds in cancer research, provide a compassionate support system for all those affected by cancer and shape health policies to prevent cancer. 
CCS has a rich legacy of fueling discoveries that have improved how we prevent, diagnose, treat and live with and beyond cancer.  As someone living with stage 4 colorectal cancer, Robin knows the powerful impact of these discoveries and the importance of advanced clinical trials. "Giving in a continuous and sustainable way is beneficial for both the giver and receiver." Generous funds from donors have helped advance cancer research to where it is today and will help change the future of cancer forever. 
When Robin was first approached about the idea of leaving a planned gift, it was almost an immediate yes. "It was a smooth and seamless process to set up a planned gift on top of my monthly donations. I spoke with my lawyer, and they wrote it in my will. It was as simple as that."  
Robin is grateful for the support she has received from CCS, including staying at a CCS Lodge and receiving compassionate support through the peer support program.  Robin knows CCS is always there to help. 
"Giving back gives purpose and meaning to your experience, trauma and suffering. I can find meaning in what happened. Your past can help someone else." 
For more information about our Planned Giving program, please visit 
cancer.ca/leavealegacy
.