Dr Jerry Pelletier is a world-renowned expert in research on translation, the process by which proteins are made. Translation is a critical process for cell growth but when it goes awry, it can lead to cancer and other diseases.
1 min. read
Robert L.Noble Prize, 2019 recipient @(Model.HeadingTag)>
The Robert L. Noble Prize is given for outstanding achievements in basic biomedical cancer research. It honours Dr Noble, an esteemed Canadian investigator whose research in the 1950s led to the discovery of vinblastine, a widely used anticancer drug. At the time, vinblastine was one of the most effective treatments available for Hodgkin lymphoma.
The award comes with a $20,000 contribution to the recipient's research program.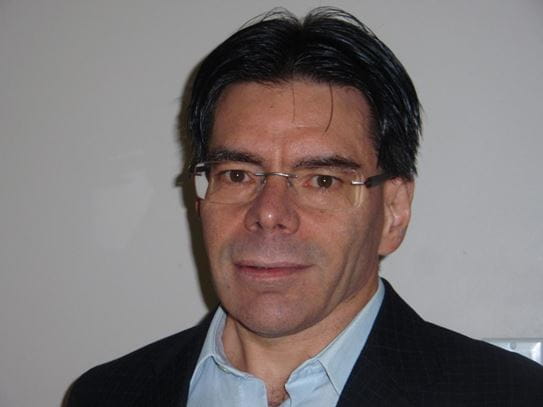 Dr Pelletier is internationally recognized for seminal contributions he made about how protein synthesis begins and how it is controlled. Since starting his own lab, he has expanded his research to explore how the translation process can be targeted by natural and synthetic compounds. He identified several new drugs that can stop proteins from being made and have shown great promise as anti-cancer drugs against a number of different cancers. To further develop these compounds, Dr Pelletier conducted comprehensive studies to understand how these drugs work. These efforts were crucial in moving these new compounds from the laboratory into clinical trials where they are now being tested for safety and effectiveness in people.
Dr Pelletier's many contributions throughout his career set the stage for translation as a key process that can be targeted to treat cancer. Thanks to his work, new drugs are being tested and developed as therapies to help people with cancer and many other diseases.