In numbers: How Gifts for the Cure make a difference for Canadians affected by cancer
This is the power of giving! See how your support of the Canadian Cancer Society Gifts for the Cure help make a difference for Canadians affected by cancer.
4 min. read
When you give a Gift for the Cure, you're giving a gift that makes an impact in more ways than one. In addition to spreading cheer to the loved one receiving the gift, it creates lasting impact in the lives of children, women and men affected by cancer.
Your simple act of gift-giving goes a long way! How big of an impact have thoughtful gift-givers, like many of you, made in the last year? These numbers illustrate the remarkable difference we've made together.
102 – The number of people trained to lead community-based peer support programs @(Model.HeadingTag)>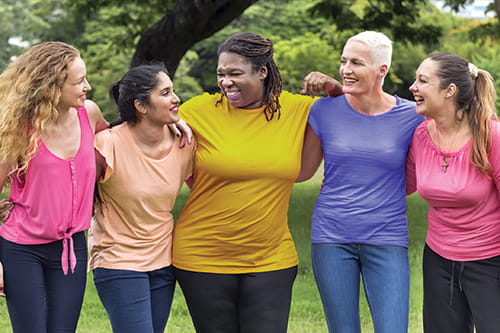 Family and friends can be a wonderful support system, but sometimes may not understand the emotional impact if they have never been through their own cancer journey. Connecting face-to-face and online with others who are going through or who have gone through a similar experience can be beneficial and life-changing.
We've been able to train 102 peer facilitators to offer community-based peer support through the gift of Build a Community Support Group. No one should face cancer alone, and with your help, more Canadians can find the support they need.
122 - The number of clinical trials funded @(Model.HeadingTag)>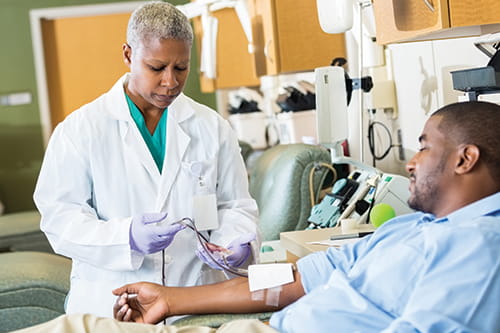 When research moves into the clinical trials phase, it means that new promising treatments and cancer prevention programs are one step closer for everyone. The life-saving cancer treatments used today were developed and tested in clinical trials.
Last year, we were able to fund 122 clinical trials through Help Fund Clinical Trials. As a result, more than 1,300 patients are in a clinical trial, which may help them in their journey to recovery, and shape how people living with and beyond cancer are treated across Canada.
543 – The number of kids affected by cancer who were able to go to summer camp @(Model.HeadingTag)>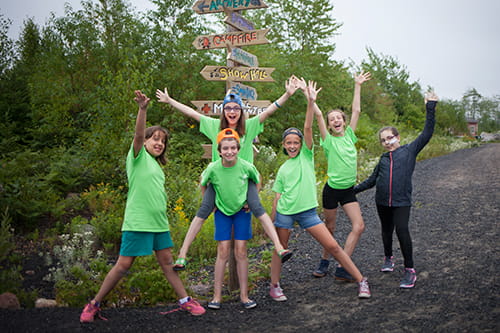 The experience of summer camp is life-changing for any child. When children are given the opportunity to make friends, challenge themselves and learn new skills, they are building the self-confidence to become their best selves. For children facing cancer, summer camp is a chance to do what they do best – just be a kid!
Support for Send a Child to Camp meant we were able to give 543 children and families a fun and safe experience.
8,800 – The number of patients who stayed at our lodges during treatment @(Model.HeadingTag)>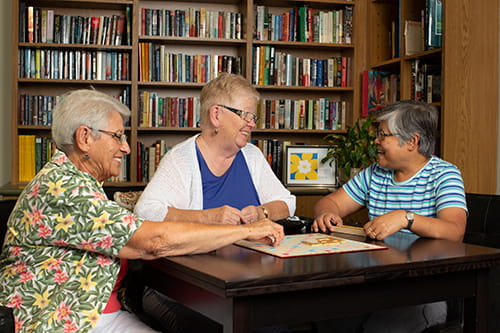 For some patients, the life-saving treatments that they require are outside of their community. We welcomed more than 8,800 guests to our lodges through the gift of Home Away from Home and were able to provide patients with a safe, supportive and restful place to stay.
12,000 – The number of Canadians with cancer who received a ride to treatment @(Model.HeadingTag)>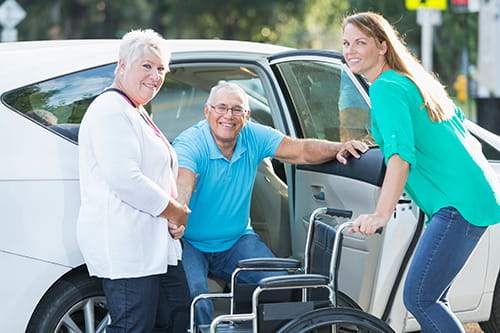 Sometimes, simply getting to cancer treatment appointments can be a challenge. Safe and reliable transportation can make all the difference. Support for Give a Ride meant we were able to ease the burden of travel to and from treatment for nearly 12,000 Canadians last year.
190,000 – The number of Canadians who received information and support @(Model.HeadingTag)>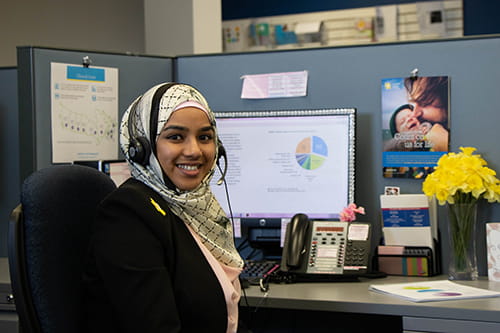 We're committed to being there for Canadians during every stage of their cancer journey to answer their questions, offer support or lend a compassionate ear. From prevention to diagnosis and treatment to life after cancer, we were there for over 190,000 people last year thanks to support of A Phone Call.
Gifts for the Cure are meaningful gifts that make a real impact. These numbers only paint a small picture of how lives have changed because of our supporters. By choosing to recognize a special occasion or milestone with Gifts for the Cure, you play an important role in helping us do more for Canadians affected by cancer across the country.