Meet 4 passionate volunteers dedicated to the cancer cause
The Canadian Cancer Society is proud to celebrate its volunteers for the meaningful difference they make in the lives of Canadians affected by cancer.

5 min. read
December 5 is International Volunteer Day, a global celebration of volunteers and a day all of us at the Canadian Cancer Society are very proud to recognize!
From coast to coast, our generous volunteers give their time and share their skills to help make a real difference for the hundreds of thousands of Canadians impacted by cancer.
The work that we do is only possible because of the passion and dedication from our incredible community of volunteers across the country! Meet 4 of our volunteers to see why the cancer cause is close to their hearts and learn how together, we can create a world where no Canadian fears cancer.
Meet Jujhar, a volunteer for over 3 years @(Model.HeadingTag)>
When Jujhar started volunteering with the Canadian Cancer Society, it was his first-ever experience as a volunteer! He started off by volunteering for the Canadian Cancer Society Relay For Life in his community, eventually becoming a leader on the volunteer-driven organizing committee! Our Relay committees across the country play such an important role in uniting Canadians in an event that celebrates and honours those affected by cancer and raises funds to help change the future of cancer.
Now, 3 years later, Jujhar continues to be a committed volunteer with us at Kordyban Lodge in Prince George, BC – a home away from home for people who need to travel outside their community to receive cancer treatment. Here, Jujhar sees first-hand the impact that support for the Canadian Cancer Society makes and proudly encourages others to give back.
"What you do, no matter how small, makes such a huge difference," shares Jujhar. "I've met people who've dropped everything and left their family because they had to travel for treatment. They were frightened and didn't know what to expect when they arrived at the lodge. But all the volunteers and the Canadian Cancer Society services, make everything so much better for them."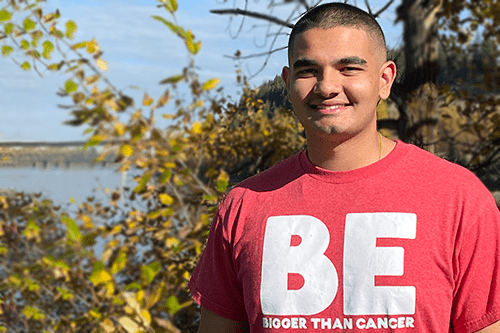 Meet Mike, a volunteer for over 7 years @(Model.HeadingTag)>
At the Canadian Cancer Society, we believe one child with cancer is too many. Joined by other passionate Canadians who share in this belief, events like the Cops for Cancer Tours across BC and Ontario bring community members together to cheer on first responders as they cycle to raise funds for childhood cancer research and support services.
These events of endurance inspire so many, including people like Mike. With the cancer cause already so close to his heart, he saw volunteering with Cops for Cancer as a way to give back.
"I became involved in 2013 after making a personal pledge to give back and thank the vast network of doctors, organizations and support people who helped my father survive cancer," shares Mike.
For the last 7 years, Mike has gone above and beyond as a dedicated volunteer, guest rider and corporate community partner. By engaging his workplace and community, Mike has helped raise over $100,000 for our life-changing childhood cancer research and programs that help children and families find the information, support and care they need.
Meet Lucie, a volunteer for over 10 years @(Model.HeadingTag)>
Like Jujhar, Lucie found her start with the Canadian Cancer Society as a volunteer for Relay For Life. And for more than 10 years now, Lucie has continued to give back through Relay and leads the organizing committee in Portneuf, Quebec.
For many people like her, Relay is so much more than a fundraising event – it's a chance to send a powerful message of solidarity to your community. It's an opportunity to prove that together, we are bigger than cancer.
"To me, Relay is the most unifying event – it allows me to feel close to my community and to provide a deep sense of support to those with cancer and their loved ones," shares Lucie.
Every year, we see how impactful our Relay events are, and it's thanks to the passion and actions of people like Lucie, who help us change lives for years to come.
"I sincerely believe that one day, we will no longer have to fear cancer," says Lucie.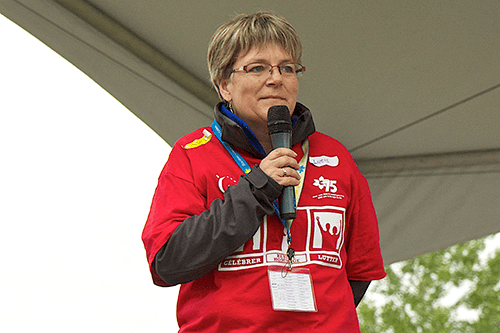 Meet Sheryl, a volunteer for over 18 years @(Model.HeadingTag)>
In 2002, after her mother was diagnosed with breast cancer, Sheryl was determined to make a difference and decided to volunteer with the Canadian Cancer Society.
Eighteen years later, Sheryl has honed her skills and shared her expertise in a variety of volunteer roles – so many that she's even lost count! From supporting the successful planning of her community's Relay event, to helping raise awareness and funds during our annual Daffodil Campaign, to leading educational outreach – Sheryl brings a passion and commitment that inspires all of us and the people she meets.
As a long-time volunteer, Sheryl sees how motivating it is to be part of a nationwide network of volunteers who believe, like we do, in a world where no Canadian fears cancer.
"I am but one voice, one face, of 71,000 volunteers across Canada, and I wouldn't be where I am today without those who began before me," says Sheryl. "These fellow volunteers showed me dedication, hard work, reliability – all for one cause: cancer. Thank you for showing me and others what it is like to volunteer and be a part of something great."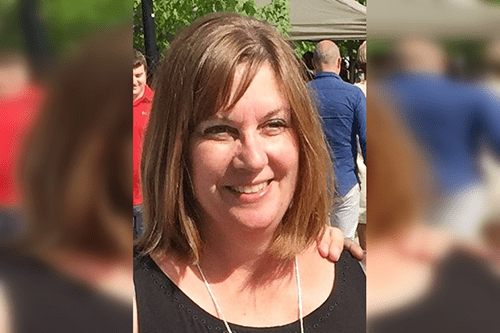 We couldn't do what we do without Jujhar, Mike, Lucie, Sheryl or the thousands of other volunteers who help ensure we can be there for Canadians affected by cancer at every stage of their journey.
Inspired by these incredible people? You can give back and make a difference as a volunteer too! Join us and together, we can be a force-for-life in the face of cancer.